We had based ourselves in Nice and it was dead easy to find and catch the local bus to Monaco.  It's an incredibly cheap fare (1.50€), runs every 15 minutes and it's probably one of the most spectacular coastal scenic rides you'll ever enjoy anywhere.  Travel time is a short 30 – 45 minutes
Monaco – at 2 km2 Â – is the second-smallest state in the world and is the perfect day-trip destination if you want to tick this off your bucket-list.  We had typically perfect French Riviera weather and we just enjoyed walking around taking in the fabulous, abundant wealth,  and the rich architectural and cultural history.  You don't need to spend mountains of Euros to enjoy the scenery.  It will cost you nothing to see the magnificent Casino Monte-Carlo, made famous in James Bond movies Never Say Never Again and GoldenEye, although there is an entry fee to wander inside.  You can also do casino tours but we preferred to spend our limited time outside where there was so much extravagance to look at.
You can easily take the local bus which circles the city and takes in many of the extravagant sights and spectacular views of the harbour.  We took the Hop-on Hop-off buses which are an excellent way for those wanting to check out the sights at their own speed.  The open-top double-decker minibus offers better views and Geoffrey and I are big fans of the Hop-on Hop-off bus tours wherever we travel.
We topped off the end of the tour with a beautiful seaside lunch where we just relaxed and enjoyed the surroundings.  After lunch we elected to take the slower bus service back to Nice to finish off the perfect day trip.
It would have been nice to have experienced Monaco at night but this will have to wait until another time when time permits and where lots more Euros will no doubt, also be needed!
If you would like more information about this destination please contact me.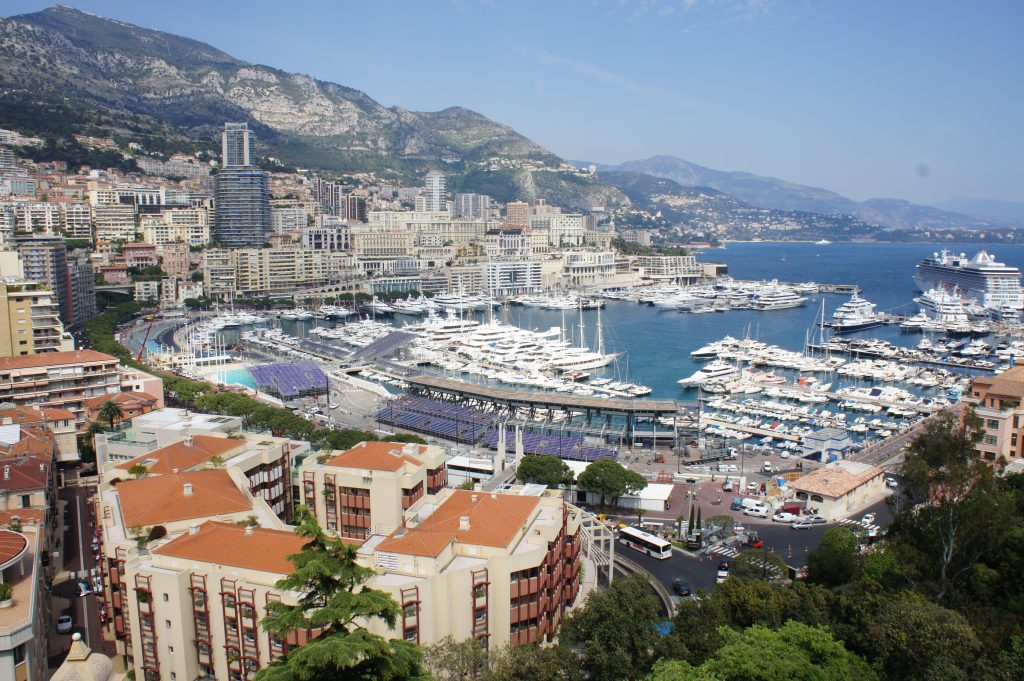 Monaco